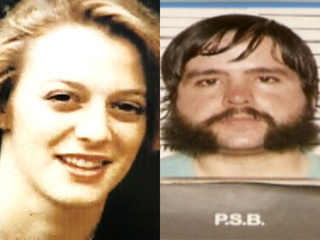 TOWN OF MENASHA, WI (WTAQ) - It's been 20 months since an imprisoned kidnapper confessed to the 1992 abduction and murder of Laurie Depies in the town of Menasha.
But authorities have not been able to bring Larry Hall to the Fox Valley to show officers where the body's located. And Winnebago County District Attorney Christian Gossett tells the Appleton Post-Crescent that more physical evidence needs to be uncovered, before Hall would be allowed to come to Wisconsin.
Hall's confession resulted in an extensive search for Depies' body in a remote area of south central Wisconsin in the spring of last year. Underground radar was part of the search, but officers couldn't find anything.
Town of Menasha police officials say it's why they want to bring Hall to the Badger State. But a series of federal and state approvals would be needed.
The 48-year-old Hall is serving a life sentence at a federal prison in North Carolina. He admitted kidnapping 39 women from 1980 through '94, and he said Depies is among those who died. But he was convicted in one death – that of 15-year-old Jessica Roach of Illinois in 1993.
As long as he's in prison, state and local officers say they're in no hurry to get Hall to provide some help.