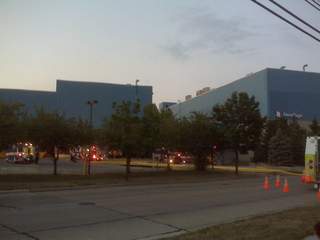 KIMBERLY, WI (WTAQ) - Part of the former NewPage paper mill in Kimberly was damaged by a fire Thursday night.
Firefighters say it started during a demolition project at one of the buildings. Officials say crews were using cutting torches when some material started on fire.
The call came in around 7 p.m. and officials say upon arrival they saw black smoke coming from the building. No injuries have been reported.
Kimberly fire was assisted by the Little Chute and Town of Buchanan fire departments.