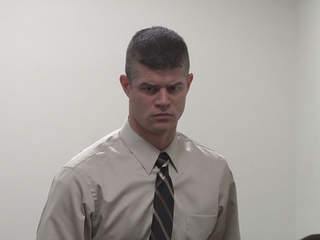 GREEN BAY, WI (WTAQ) - Scott Conklin is now formally charged in connection with the death of his infant daughter.
Conklin made his first Brown County court appearance Thursday morning. He was charged with first-degree reckless homicide.
Officials say the Ashwaubenon man's two-month-old daughter likely suffocated at his apartment last month.
The 30-year-old Conklin is being held on a $5,000 cash bond.
He is scheduled to return to court on August 29th for his preliminary hearing.