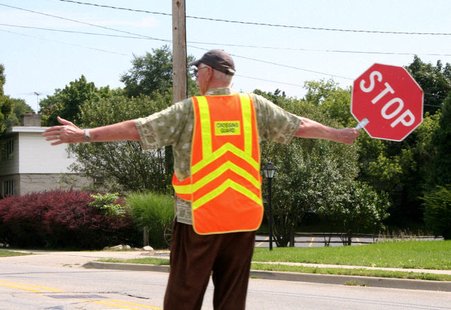 GREEN BAY, WI (WTAQ) - Around 65 part-time union crossing guards in Green Bay are on their way to a new one year contract with no wage increases.
Back in the May, the city council voted down a proposal to privatize crossing guards to a security firm to save money. But too many objections were raised with concerns about wages, and a solid plan from the security firm that was based in Iowa.
"This is an absolutely dangerous job, I mean you do face situations where drivers are careless and reckless" said Teamsters Union Local 662 Reprehensive Beth Kirchman Kirchman says it's also important that crossing guards remain under local control.
"I believe it's absolutely crucial to keep it on a local level, these people are part fo the community" said Kirchman.
The Personnel Committee voted unanimously Tuesday to recommend a new contract.
The city was able to move forward with the option of eliminating the contract with the Teamsters after Act 10 passed, the collective barginning bill passed last year.