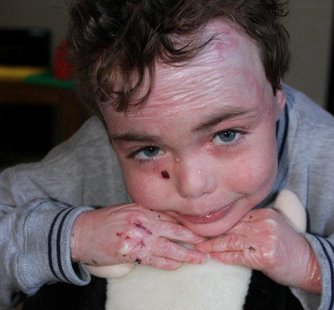 DARBOY, WI (WTAQ) - A Fox Valley boy who suffers from a rare skin disease will need another stem cell transplant.
Trisha Knuth writes on her online journal that Charlie Knuth has been diagnosed with post-transplant lymphoproliferative disease, which has "wiped out" his immune system.
According to Trisha, a plan is now in motion and Charlie will begin a new medication once it's approved by Medicaid.
Doctors say the medication will kill off the B cells and relieve the tremendous pain Charlie is in.
Trisha says after three days of this medication, Charlie will receive a second medication and again be transplanted with donor stem cells.
Click here to follow Charlie's progress through Trisha Knuth's CaringBridge journal.