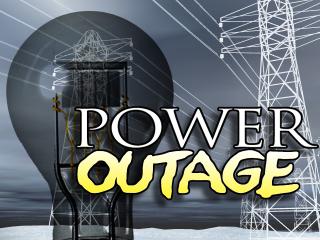 GREEN BAY, WI (WTAQ) - Utility workers in far northern Wisconsin made a lot of progress Tuesday afternoon in restoring power that was knocked out during Monday night's storms in the region.
The Wisconsin Public Service Corporation said just under 4,000 customers were still without power as of 4 p.m. More than half were in the Wabeno area, and just over 1,000 in Rhinelander.
Over 13,000 Public Service customers were without electricity at the height of the storms. And over 10,000 were still waiting for their service – and their air conditioning – by noon Tuesday.
It was 96 degrees in Madison at 4 p.m. And that tied the record high for the date, last set in 1949. Madison hit 97 Monday, breaking a more than century-old heat record.
Nearby Middleton was at 100 degrees at 4 p.m., the only place in the state in triple digits.
More hot weather is on the way at least through the end of the week. An excessive heat warning continues through 10 p.m. Friday in southern and western Wisconsin. And a heat advisory is in effect in northwest Wisconsin through 10 p.m. Thursday.