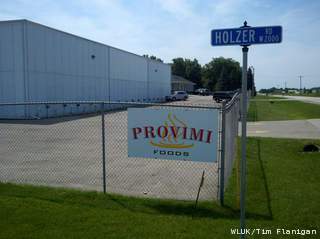 TOWN OF SEYMOUR, WI (WTAQ) - Provimi Foods, Inc., says due to the economic downturn they are laying off 50 people.
The Seymour food processing plant says it's suspending slaughter floor and fabrication operations, but that all other operations will continue.
"Continued harvest and fabrication operations in Seymour were no longer feasible," company president Brian Friesen said in a news release. "Although we needed to take this step for overall company stability, we regret the hardship this will create for the employees being laid off."
Company officials say employees being laid off will receive two months of pay.
According to its website, Provimi Foods makes meat products, sauces and glazes.