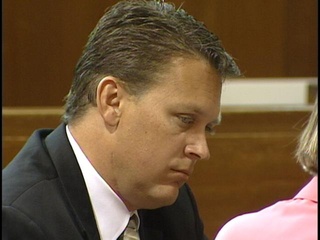 OSHKOSH, WI (WTAQ) - A man convicted of killing a friend in a drunk boating accident near Oshkosh will not spend time in a state prison.
45-year-old Todd Frisbie of Fremont was sentenced Tuesday to one year in a county jail and 10 years of probation. He must pay a $1,000 fine and $4,800 in court costs. And he must perform 75 hours of community service in each year of his probation.
Frisbie was convicted of homicide by drunk boating in a June 2005 crash on the shore of Lake Butte des Morts. The crash killed 38-year-old Alan Richards of Holland Michigan.