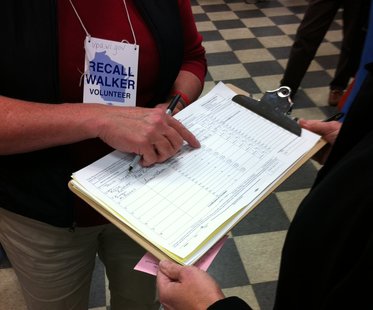 MADISON, WI (WTAQ) - -A woman who sought a job from a temporary employment agency was told she could not be a clerk for state government, because she signed a Walker recall petition.
But according to the Madison Capital Times, the woman was not told the whole story.
She didn't realize that the job she was applying for was with the Government Accountability Board, checking recall signatures to see if they're valid.
The board plans to hire up to 50 temporary workers to check an expected 1.5 million signatures for possible recall elections against the governor, lieutenant governor, and 4 GOP state senators.
Reid Magney says the Accountability Board has, "several layers of fail-safes" to make sure those who check the petitions are as neutral as possible.
Also, the checkers cannot have made political contributions over the last year -- and they must pass background checks.
They'll be going to work later this month. The deadline for filing the recall petitions is 12 days from now.