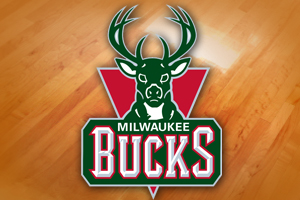 - CHICAGO, ILL (WSAU) The Milwaukee Bucks stumbled into the N-B-A All-Star break last night with a 110-to-91 loss at Chicago. Bulls' center Joakim Noah earned his first career triple-double with 13 points, 13 rebounds, and 10 assists before sitting out the entire fourth quarter. It was the first triple-double by a Chicago center in 35 years, since Artis Gilmore accomplished the feat.
This game was no contest, as Chicago led by 11 points at the half and 18 after three quarters -- and the Bulls dominated the boards with a 49-29 rebounding edge. All five Chicago starters scored in double figures, led by Carlos Boozer with 20.
Brandon Jennings had 20 points and five assists for the Bucks. Mike Dunleavy hurt an ankle and aggravated a bad tendon in his right ring finger. It was the seventh straight time Milwaukee lost to the Bulls.
The Bucks are now just 3-and-15 at the United Center over the last eight seasons. Milwaukee enters the All-Star break at 13-and-20, after losing nine of its last 12. They'll host Washington next Tuesday night.