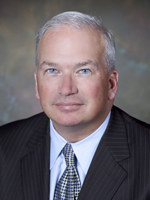 MADISON, WI (WTAQ) - Dozens of people jammed a hearing room at the State Capitol Friday morning to have a say on the controversial mining bill.
But just before the hearing began, Senate Majority Leader Scott Fitzgerald admitted the Assembly version of the bill that's being discussed in the Joint Finance Committee won't pass.
Fitzgerald told the Milwaukee Journal Sentinel that the opposition from moderate Republican Dale Schultz of Richland Center will guarantee that the current package will fail in his chamber.
Schultz said he'll work with other senators – namely Green Bay Republican Rob Cowles and Poplar Democrat Bob Jauch – to come up with major changes to the Assembly package by Monday.
Schultz said his goals are to reach a consensus among lawmakers – and to address the specific concerns of Gogebic Taconite, the firm that wants to build a large iron ore mine in Ashland and Iron counties.
Northern Wisconsin Assembly Republican Tom Tiffany told the finance panel that something has to be done because the current law is, "an effective moratorium."
The Assembly bill includes a firm 360 day deadline for the state to act on iron ore mining permits. It also reduces environmental protections, and prevents opponents from delaying projects by challenging DNR decisions in court.
Schultz said he favors the time limit, but to grant an extension if unforeseen circumstances arise. He also wants to create a fund provided by the mining company to cover any long-term environmental damage after the mine closes.
Schultz also said he wants to arrange for new alternative wetlands when a current wetland is disturbed. And he's looking for a compromise to allow the "contested case hearings" without unduly tying up the permit process.
Meanwhile, finance committee chairman Robin Vos is trying to keep the testimony going at Friday's hearing without the applauses and chuckles that have been expressed by mining opponents in response to the various speakers.
Vos says it just takes away from the time for testimony – and after starting at 10 a.m., he expects to finish around 5 p.m.