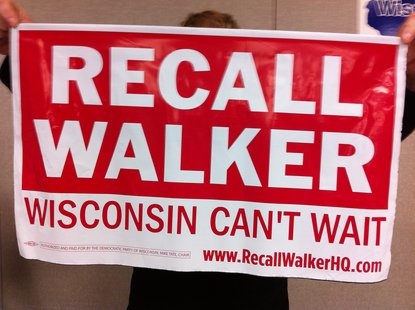 MADISON (WSAU) A Dane County circuit judge has turned down a request from Governor Scott Walker for more time to review recall petitions. The deadline to challenge petition signatures remains February 27th. The Governor's campaign had requested an additional 10 days.
Walker's supporters said they needed the extra time because of the number of signatures filed – more than 1.1-million. Judge Richard Niess rejected the request on Friday afternoon, saying the Walker campaign had not come up with an adequate reason for more time.
The current 30-day deadline is longer than usual for recalls. The state constitution calls for a 10-day challenge period. That was extended because of a delay in posting the petitions online.
The Government Accountability Board still must certify at least 540,000 valid signatures for the recall election to move forward.