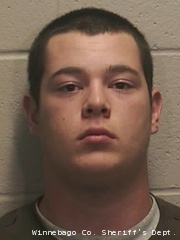 OSHKOSH, WI (WTAQ) - The Omro man convicted of beating his puppy to death learned his fate Wednesday.
19-year-old James Albright will serve at least six months in the Winnebago County jail and then be on probation for the next 2 years.
Police say Albright was told to get rid of his puppy due to poor living conditions. Albright then took his puppy out to a field and struck it several times with a baseball bat.
Oshkosh police say Albright remarked to his roommate, "this is what all rednecks do with their dogs."
But in court Wednesday, Albright expressed remorse for his actions.