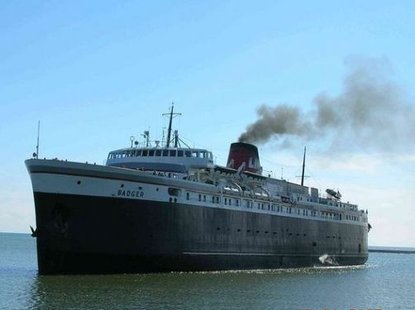 WASHINGTON D.C. (WTAQ) - One of Wisconsin's two car ferries across Lake Michigan has scored a bureaucratic victory in Washington.
The federal EPA told the S.S. Badger it could apply for a new permit to keep dumping coal ash into the lake.
The Badger is the nation's only surviving coal-fired vessel – and it normally dumps about 500 tons of coal ash into Lake Michigan each year as it carries vehicles and passengers between Manitowoc and Ludington Michigan.
The EPA had told the Badger ferry's owner to stop dumping the coal ash by the end of December. But Tuesday, the EPA told the company it could apply for a new permit to continue the coal ash emissions until it figures out way to burn natural gas on the ship.
Michigan House Republican Bill Huizenga praised the decision, saying the Badger is an historic vessel that provides jobs at both Manitowoc and Ludington.