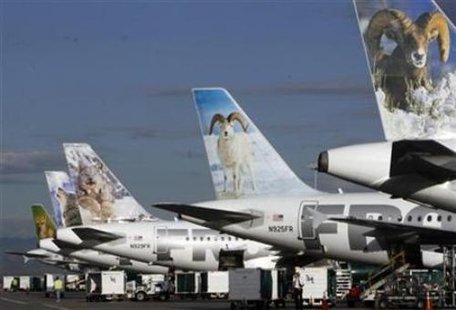 UNDATED (WSAU) There may be more changes ahead at Frontier Airlines. Their parent company, Republic Airways Holding Inc, says it wants to spin off Frontier by the end of the year. CEO Bryan Bedford said in an Associated Press interview that to be successful Frontier must become a lower-cost airline, like Spirit or Allegiant.
Bedford says the one difference is that Frontier won't charge for basic services – like making a customer pay more to buy a ticket on-line. He says those fee alienate customers.
After the spin-off, Republic wants to focus of operating regional feeder-flights for larger airlines like Delta.