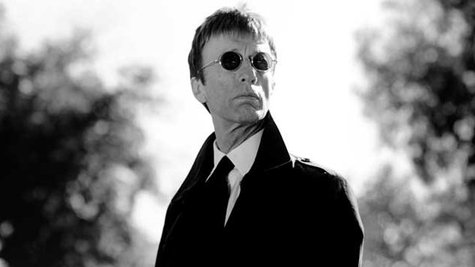 In spite of recent tabloid reports claiming that he's gravely ill, The Bee Gees ' Robin Gibb insists that he's doing quite well in his battle against liver cancer. In a new blog post , the singer writes, "I feel better than I've done in a long time, and…I'm not on my last legs as some newspapers make it appear!"
Gibb -- who, according to several sources, recently underwent a series of chemotherapy treatments -- also reveals that he's scheduled a special concert appearance for later this month. He'll join The Soldiers , a popular British band made up of UK army personnel, to perform the Bee Gees classic "I've Gotta Get a Message to You" on February 13 at the London Palladium during the finale of the group's current tour. Gibb and The Soldiers recorded a new version of the tune last year that was released as a benefit single.
Gibb also reports that three members of The Soldiers paid him a surprise visit earlier this week and presented him with a gold record for their collaboration.
Copyright 2012 ABC News Radio