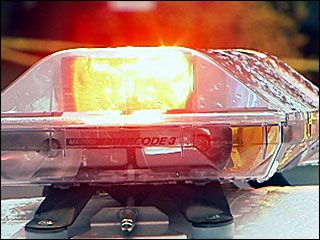 KIMBERLY, WI (WTAQ) - After a nearly two hour standoff, Fox Valley Metro Police have taken a suicidal man into custody after he surrendered.
Outagamie County dispatch received a call from the man around 11:25 a.m. saying he wanted to hurt himself and made some other suicidal comments.
Fox Valley Metro Community Support Officer for Scott Van Schyndel says the man is in his 40's or early 50's.
Police coordinated off the area around a home in the Village of Kimberly on Welhouse Drive North.
The man refused to come out, so the Outagamie County Emergency Response Team was dispatched. They were successful in getting the man to come out without incident.
Police later found out there was some hunting rifles in the home. During the standoff, at no time were the weapons displayed or attempted to be used. Van Schyndel says one weapon was found loaded, but was not in the vicinity of the man inside the home.
The man came out around 1:20 p.m.
Van Schyndel says to his knowledge, no neighbors were evacuated only told to make sure to lock their doors.