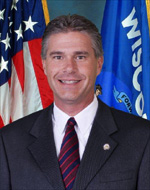 MADISON, WI (WSAU) - A record $200 million dollar settlement with Janssen Pharmaceuticals, Inc. (a subsidiary of Johnson and Johnson) has been reached as part of the largest multi-state consumer protection settlement with a pharmaceutical company to date. Wisconsin's share of the monetary settlement is $4,267,876.
Attorney General J.B. Van Hollen alleges that Janssen improperly marketed the antipsychotic drugs Risperdal, Risperdal Consta, Risperdal M-Tab and Invega. The complaint alleges that Janssen engaged in unfair and deceptive practices when it marketed Risperdal for unapproved or off-label uses. Risperdal is among a class of drugs known as atypical or second generation antipsychotics.
"This settlement sends a strong message that the State of Wisconsin will not tolerate the masking, withholding, or failure to disclose negative information contained in scientific studies concerning the safety and efficacy of a drug," Attorney General Van Hollen said.
Janssen agreed to change how it promotes and markets its atypical antipsychotics, and it agreed to refrain from any false, misleading or deceptive promotion of the drugs. The settlement agreement also restricts Janssen from promoting its atypical antipsychotic drugs for "off-label" uses that the U.S. Food and Drug Administration ("FDA") has not approved.
Federal Law prohibits pharmaceutical manufacturers from promoting their products for off-label uses, although physicians may prescribe drugs for those uses. The complaint alleges that Janssen promoted Risperdal for off-label uses to both geriatric and pediatric populations, targeting patients with Alzheimer's disease, dementia, depression, and anxiety, when these uses were not FDA-approved and for which Janssen had not established that Risperdal was safe and effective.
"Deceptive marketing in the sale of pharmaceuticals is unlawful," Van Hollen said. "And this action and settlement make clear that Wisconsin will pursue pharmaceutical companies that misrepresent the risks and efficacy of the drugs they market."
The Attorney General from Florida led the four-year-long investigation into Janssen's marketing and promotional practices. The Attorneys General of the following states and the District of Columbia participated in the settlement: Arizona, California, Colorado, Connecticut, Delaware, Hawaii, Idaho, Illinois, Indiana, Iowa, Kansas, Maine, Maryland, Michigan, Minnesota, Missouri, Nebraska, Nevada, New Hampshire, New Jersey, New York, North Carolina, North Dakota, Ohio, Oklahoma, Oregon, Pennsylvania, Rhode Island, South Dakota, Tennessee, Texas, Vermont, Washington, Wisconsin and Wyoming.
The Wisconsin Attorney General's Office has provided the following links related to this case:
Final Judgment and Consent Judgment