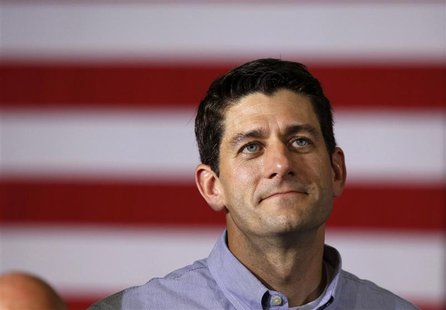 TAMPA (WTAQ) - Paul Ryan will try to sell Mitt Romney to the skeptics, and himself to the uninitiated, when he speaks tonight at the Republican National Convention in Tampa.
The House Budget chairman from Janesville was nominated by the delegates Tuesday to be Romney's vice presidential running mate.
Former state GOP chairman Steve King moved to nominate Ryan. He said Wednesday night's address hopes to, "introduce Paul Ryan to the world."
Millions around the country don't know him – and a recent Marquette poll showed that almost a quarter of Wisconsin voters don't know enough about him to form an opinion. But to the politically-attuned, Ryan's a policy pro and a lightning rod with his budget plans to slash federal spending and eventually reduce Medicare benefits to try and keep the program afloat.
One of Ryan's closest friends, Governor Scott Walker, calls Ryan an asset to Romney for both his policies and his personality – and he can help the ticket create a more human connection with voters.
At a forum held by ABC News and Yahoo, Romney adviser Eric Fehrnstrom said the 42-year-old Ryan will be exciting to young people as the first Generation "X" member to be on a presidential ticket.
Fehrnstrom said everything about Ryan speaks to middle-class values. The adviser noted that Ryan went to a public college, and led his family at 16 after his father passed away. And Fehrnstrom said Ryan's Catholic values will be important in swing states like Wisconsin and Ohio.
Also, with 14 years in Congress, the adviser said Ryan's governing ability makes him a complement to Romney's long-time experience in the private sector.