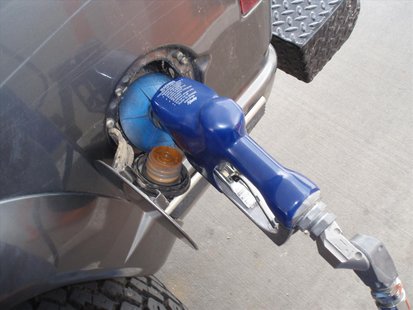 MILWAUKEE (WTAQ) - Hurricane Issac continues to drive up gas prices in the Upper Midwest.
But Tom Kloza of the Oil Price Information Service says we could see some relief by the Labor Day weekend – after prices go up some more.
Here in Wisconsin, unleaded regular is going for a statewide average of $3.89 a gallon Wednesday. That's almost 4 cents more than Tuesday, and it's blamed the temporary shutdowns of oil refineries in the Gulf region due to the hurricane.
In Metro Milwaukee, prices are inching close to $4 a gallon. Milwaukee Gas Prices.Com reports an average of almost $3.95 in the state's largest metro, up a penny from Tuesday.
Nationally, gas prices jumped by 5 cents over the last day – and as many as 14 cents in some states.
AAA Wisconsin's average price is about 9 cents higher than the national norm. Prices have been higher than normal in recent weeks due to a broken crude oil pipeline in Adams County.