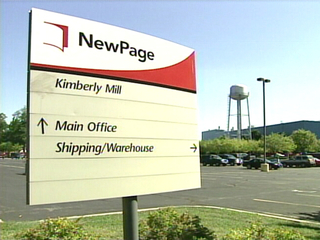 KIMBERLY, WI (WTAQ) - The public's input on the future of the former NewPage paper mill site in Kimberly is being sought.
Village officials are holding a series of "visioning workshops."
The first of three workshops was held on August 22nd. It dealt with questions about the site and its connections to other parts of the community.
Tuesday night, the second workshop will take place at Mapleview Intermediate School from 6 to 8 p.m. These discussions will center on the density and intensity of land use, along with site access.
The third workshop will be held Wednesday, September 5th from 6:00 to 8:00 p.m. at Mapleview. That workshop will cover low-impact development.
According to the village website you can choose to attend only one workshop or go to all of them. The website does ask for residents to pre-register for the workshops by calling (920) 788 - 7500 or sending your name, phone number, address and email address to reception@vokimberly.org.