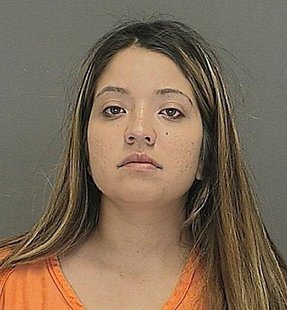 GREEN BAY, WI (WTAQ) - A seventh person has been charged in connection with last month's shooting death Green Bay teenager Jeremy Teller.
Twenty-one year old Celia Holguin of Green Bay made a Brown County Court appearance Friday.
Holguin was charged with two felonies that include party to the crime of first degree intentional homicide and party to the crime of attempted first degree intentional homicide.
Fifteen year old Jeremy Teller was killed July 31st on Green Bay's east side after the group of seven people arrived at a house party looking to beat up a different man.
Police says Teller was in the wrong place at the wrong time.
If convicted, Holguin could be given a life sentence.
Six other people also face felony charges in the killing, including 18 year old Julio Gonzalez, the man prosecutors say shot Teller in the back and also fired one shot at his cousin but missed.
Holguin is scheduled to return to court for a preliminary hearing next month.