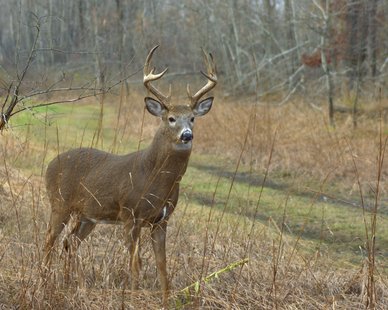 MADISON, WI (WTAQ) - Governor Scott Walker has canceled a special four-day deer hunt in southern Wisconsin's management zone for chronic wasting disease.
The Republican governor issued an executive order Friday morning which overrides the DNR's recent approval of the October gun hunt.
Agency staffers and the Natural Resources Board granted the special hunt as a way to reduce deer numbers in areas where the animals have been infected by CWD. But Walker said he was following the advice of his so-called "Deer Czar" James Kroll.
A team of researchers led by Kroll recommended the ending of the six-year-old October hunt, saying it has a negative impact on deer behavior that results in lower harvests during the traditional nine-day gun season in November. And Kroll said scrapping the October hunt is a, "positive first step to move deer management in a positive direction, and demonstrate their commitment to listening to the hunters and landowners of Wisconsin."
A bill approved last year eliminated the four-day October hunt in places outside the CWD zones – and the bill said the hunt could only take place if the governor approves an emergency rule.