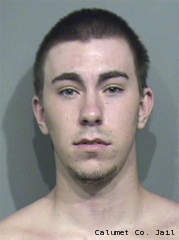 CHILTON, WI (WTAQ) - The man accused of stabbing another man at Darboy Community Park will stand trial.
A Calumet County judge ruled there's enough evidence to try 18-year-old Devon Helmrath of Appleton for the July 5 incident.
Investigators say Helmrath asked a 73-year-old man for help finding a cell phone while the victim was out for a walk in the Town of Harrison park. Helmrath then allegedly stabbed the man in the back after they went into the woods.
Helmrath says voices told him to hurt the man.
Helmrath faces a charge of attempted first-degree intentional homicide as well as possession of THC, the active ingredient in marijuana. Last week, a judge found Helmrath competent to stand trial.
Helmrath pled not guilty to the charges. He is due back in court October 8.