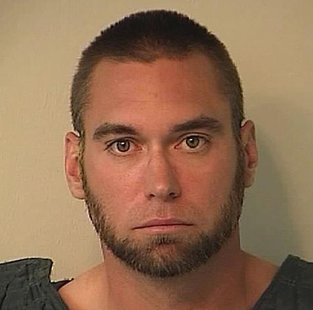 STURGEON BAY, WI (WTAQ) - Bail was set at $1 million for a 35-year-old Illinois man accused of choking to death a 21-year-old pregnant women after attending a wedding together Saturday night.
35-year-old Brian Cooper made his first court appearance Tuesday in the death of Alisha Bromfield. Because she was pregnant, prosecutors are seeking two counts of first-degree intentional homicide and a count of third-degree sexual assault.
Formal charges are expected to be filed by the end of this week.
Bromfield was 6 1/2 months pregnant and Cooper was not the father.
Both are from Plainfield, Illinois near the Chicago area.
Cooper and Bromfield knew each for years through work, even dated for a time, but Cooper says she changed after coming back from college for the summer.
Cooper invited Bromfield to his sister's wedding Saturday night at the Log Den in Egg Harbor in hopes of rekindling what they once had.
Authorities say Cooper thought the relationship had become more romantic, and wanted it to be more. Cooper invited her to the wedding with the express purpose of taking the relationship to the next level.
Door County District Attorney Ray Pelrine says Bromfield did not want that.
The two fought before the wedding, but ended up attending. Investigators say he drank, she did not because she was 6 ½ months pregnant.
Cooper says she gave him the cold shoulder all night.
They two returned to the Sand Bay Beach Resort & Suites in Town of Nasewaupee to go to bed. Cooper wanted to make plans for Sunday, but Bromfield only wanted to go home and went to sleep.
Cooper became angry over the apparent break up and coldness she showed him.
Door County District Attorney Ray Pelrine says Cooper then woke her up around 2 or 3 a.m. Sunday morning, got on top of her and strangled her to death.
Cooper then took of Bromfield's clothes and undressed himself, and proceeded to have sex with her body.
Cooper awoke hours later and came to the realization of what he had done and says he began driving around and tried to commit suicide by drowning himself in Ellison Bay.
Cooper eventually called authorities from a gas station around noon Sunday in the Town of Sister Bay and told dispatchers he killed his "girlfriend" and told them where they could find the body.
Police arrived and took Cooper into custody without incident. He was soaking wet and had no shoes on.
The public defender Eric Maciolek says Cooper has never been incarcerated.
Formal charges are expected by the end of the week, and additional charges could be filed before Cooper is scheduled to return to court September 5th.
Cooper is under suicide watch in the Door County jail.