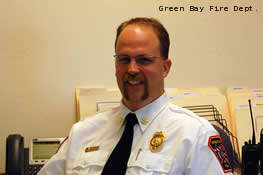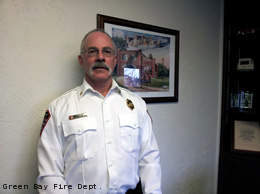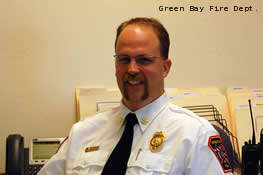 GREEN BAY, WI (WTAQ) - The city of Green Bay has a new interim fire chief.
Rob Goplin announced last week he was stepping down from the position, citing family concerns.
Goplin resigned after 7 months on the job. He'll move to the job of assistant fire chief.
Current assistant fire chief Michael Nieft has become the interim chief, moving up from the assistant fire chief role.
The city's fire department has been under pressure to deal with a budget shortfall and staff cuts.