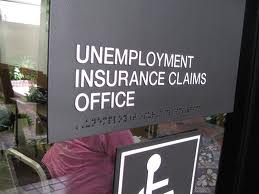 MADISON, WI (WTAQ) - Wisconsin's unemployment rate rose to 7.3 percent last month.
That's up 0.3 percent from June, and up by a half-point from May.
Preliminary figures showed that the state lost 6,000 private sector jobs and 500 government jobs last month. That's based on a federal survey of just 3.5 percent of the state's employers.
The initial figures are often heavily revised – but the June revision didn't bode for the Badger State, either. It showed a net loss of 11,300 jobs for the month.
State officials have questioned the credibility of the initial numbers – the ones that get the most publicity and political commentary.
Governor Scott Walker has said that a much more accurate figure comes from the quarterly census that includes data from 95 percent of employers. But that doesn't get much media play, because the figures can often lag as much as a year by the time Washington puts them out.
States get their figures earlier – and Wednesday, Walker pointed out that Wisconsin gained over 37,000 private sector jobs in the year ending in March.
Government jobs dropped by about 9,000 during that period, so the net gain was around 28,000.