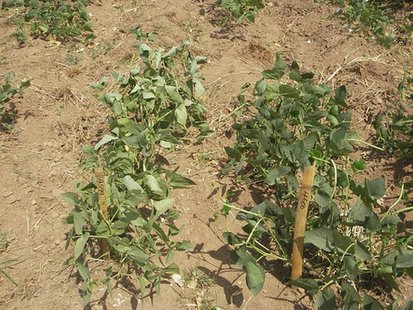 GREEN BAY, WI (WTAQ) - It's raining some more, so the drought's over, right?
Wrong. The U.S. Drought Monitor said today that just over 51 percent of Wisconsin's land area remains abnormally dry or worse. That's only 0.15 percent less than a week ago. And that didn't change much from the previous week.
All or parts of 12 southernmost counties remain in an "extreme" drought – the second-worst category as listed by the Drought Monitor. All of Racine, Kenosha, Walworth, Rock, Green, and Lafayette counties remain in the extreme category – along with parts of Grant, Iowa, Dane, Jefferson, Waukesha, and Milwaukee counties.
The abnormally dry category stretches along a curve from Nelson to Eau Claire to Wausau and then down to Black Creek and Manitowoc. Also, parts of Florence and Door counties have separate dry areas.
Parts of western Wisconsin had up to 1.3 inches of rain as a series of thunderstorms that went through the state overnight and early Thursday morning. The storms brought winds of up to 60 miles an hour.
Just over 6,300 We Energies electric customers in the Milwaukee and Elkhart Lake areas lost their power. It's been restored in most places.
More rain is in the forecast Thursday – but a generally dry weekend is in store.