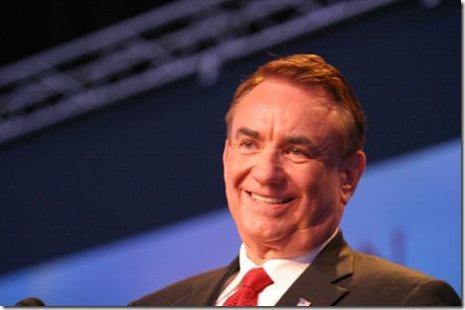 UNDATED (WSAU) Tommy Thompson can thank voters in the Madison area and west-northwest Wisconsin for his U-S Senate primary victory on Tuesday. Milwaukee Journal Sentinel analyst Craig Gilbert crunched the numbers yesterday, and found that the Republican Thompson out-polled second-place Eric Hovde by 2-to-1 margins in the Madison, La Crosse, and Eau Claire T-V markets. And the former governor won by a 5-to-1 margin in the Duluth-Superior market – the only part of the state where Hovde did not buy T-V ads to make himself known.
Hovde dominated T-V for most of the primary campaign. But Thompson scored points when he got high praise late in the campaign from Governor Scott Walker and vice-presidential candidate Paul Ryan. Neither endorsed Thompson, and Walker refused to say yesterday who he voted for.
Hovde only got 10-percent of the vote in Duluth-Superior. But he won in the Green Bay-Appleton market, 37-to-26 percent. Hovde also took the Wausau-Rhinelander region by three points. The four-way contest was most even in the Milwaukee market, where Thompson edged Hovde 32-to-31 percent – and Mark Neumann and fourth-place Jeff Fitzgerald had around 18-percent each.
Neumann had his worst showing in the Milwaukee area, where he lives. Gilbert said Neumann's intense primary battle with Walker in 2010 made him unpopular in the state's largest metro. Milwaukee was the only region where Fitzgerald got more than 10-percent of the vote.