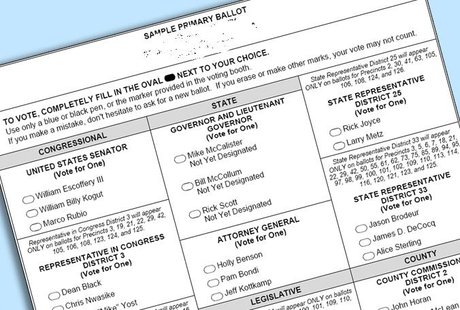 MILWAUKEE (WTAQ) - State officials say it's the most serious election problem they've seen in years.
A disabled woman was deprived of a secret ballot Tuesday, after she could not use a broken wheelchair lift at her polling place at Milwaukee Juneau High School.
66-year-old Marsha Valance arrived with a walker – and she called for a poll worker because she couldn't get up the stairs.
According to the Journal Sentinel, the poll worker handed her a ballot without a sleeve – and she had to complete it at the bottom of a stairway with no privacy. Valance said she saw the poll worker reading the ballot while walking back upstairs. And she called it "outrageous" that she was deprived of her right to vote in secret.
Reid Magney of the Government Accountability Board said his agency audits up to 10 percent of Wisconsin's polling places each year. And while they find very few problems, the agency follows up with local officials to make sure they're fixed.
Valance said the wheelchair lift was also broken during both recall elections in May and June. If it's not fixed by November, Milwaukee Election Commission director Neil Albrecht says he'll find another voting site.
Valance said she complained to both the city and the state earlier this year. But Albrecht said he didn't know anything until school officials brought it up three days before Tuesday's primaries. And he said, "Three days before an election is not sufficient time to change the voting site." He said the polling place did offer curbside voting to those needing it.