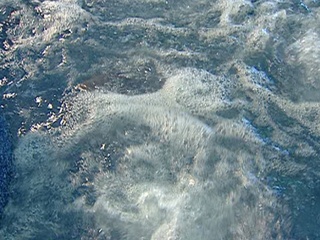 TWO RIVERS, WI (WTAQ) - A couple from Grand Rapids Michigan plans to swim 50 miles across Lake Michigan, to raise people's awareness of post-partum depression.
Jeff and Sara Tow were both on their respective swim teams at Ohio State – and they suffered post-partum depression following the births of their two kids are now 11 and 9-years-old.
They were planning to leave Two Rivers Monday morning, and swim to Ludington State Park in western Michigan. The Tows were hoping for a 48-hour window with good weather.
Scattered thunderstorms were in the forecast for eastern Wisconsin Monday morning. But they're supposed to clear out, and clear weather is predicted at least into Wednesday.
Sara Tow, who's 39, created a Web site in the hopes that more parents will openly discuss post-partum depression. 40-year-old Jeff Tow says you have to make a significant statement to get noticed sometimes and, "This is ours."
They've been training with swims of up to 20 miles. Jim Dreyer, who completed the same swim in 1998, plans to follow the couple on a tracking boat.