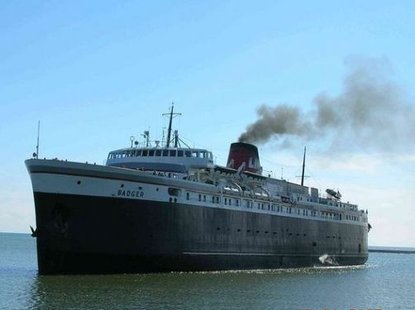 MANITOWOC, WI (WTAQ) - Strong winds caused problems today with the S.S. Badger car ferry that goes across Lake Michigan from Manitowoc to Ludington Michigan.
Those winds pushed the boat off its normal route – and the ferry was driven north, making the trip from Ludington an hour longer than expected.
The Badger made it to Manitowoc by early this afternoon. At 3 p.m., the winds at Manitowoc were gusting to 36-miles-an-hour.
The National Weather Service warned of hazardous boating conditions on Lake Michigan from Sheboygan to Door County. A gale warning was posted south of Sheboygan until early this evening.
The weather service said the winds were generated by a low-pressure system over the Eastern Great Lakes.
Once the gale warning expires, a small craft warning will be in effect tonight on Lake Michigan from Sheboygan to Winthrop Harbor Illinois.