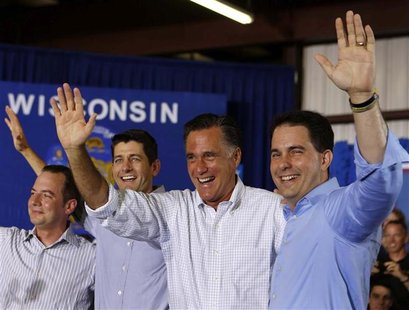 WASHINGTON D.C. (WTAQ) - As Republican Mitt Romney gets closer to announcing a vice presidential choice, there's a growing debate over whether he should pick Janesville Congressman Paul Ryan.
The House Budget Committee chairman has crafted two federal budget plans over the last two years that would have sharply cut federal spending had they passed. And Washington political analyst Charlie Cook says Ryan's proposals to overhaul Medicare and other entitlements are, "dangerous" to the GOP's prospects of winning back the White House.
But Wisconsin Governor Scott Walker says voters are looking for somebody with courage. And Walker says Ryan could easily be portrayed as someone who's serious about cutting the national debt, instead of the liability that Democrats and some Republicans consider Ryan to be.
Ryan has not commented on Romney's vice presidential search. But he does say he wants a national debate on his budget overhauls.
Ryan says the GOP ticket needs to distinguish himself from President Obama, and Democrats whom he said have offered nothing but the status quo.