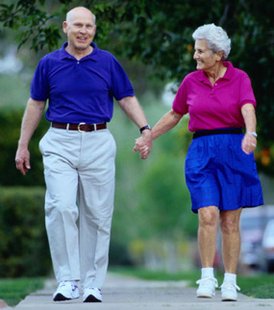 MILWAUKEE (WTAQ) - Are you afraid of getting old? You shouldn't be, according to a new survey that included 250 Milwaukee residents.
80 percent said they expect their quality of life to either stay the same or get better in the next 5 to 10 years.
Chris Abbott of United Health Care says many seniors have a great deal of optimism about the next phase of their lives, and what it holds. United Health Care sponsored the survey, along with USA Today and the National Council on Aging.
Two-thirds of older Milwaukeeans said it's at least somewhat easy to pay their bills – but almost a quarter of them are not sure if they'll have the money 5 or 10 years from now.
About one of every five Milwaukee seniors are working at least part time – and 60 percent of them say they're doing it for the money.
43 percent of Milwaukee seniors said they have caregivers, and about a quarter of them are caregivers for somebody else. Either way, it's generally family members that provide the care.
Abbott says many seniors are looking for affordable exercise options, as they put more energy into taking care of themselves.
The survey interviewed 1,000 Americans 60 and over, plus around 250 seniors in each of five U.S. cities including Milwaukee. About half the Milwaukeeans surveyed were in their 60's.