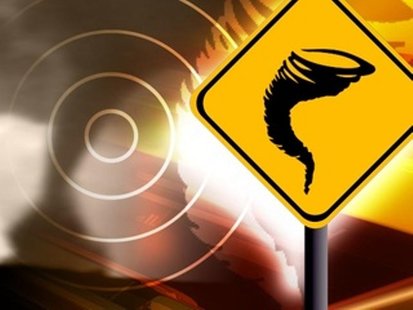 SLINGER, WI (WTAQ) - The National Weather Service plans to review a TV station's videotape, to see if a tornado actually touched down near Slinger late Tuesday afternoon.
WTMJ-TV of Milwaukee filmed a possible weak tornado. The Weather Service said it did not show any low-level rotation, but it looked as if some dirt was being stirred on the ground.
Doppler radar confirmed what the Weather Service called a "weak appendage" in southern Washington County between 4:30 and 5 p.m. Tuesday. But it showed little relative motion.
A sheriff's deputy investigated the area, and found no signs of a tornado touchdown. But the storm did dump hail in parts of Washington and Fond du Lac counties.
Kewaskum reported 1.5-inch hail that caused minor damage to vehicles, outdoor equipment, and trees. West Bend had winds of 45 miles an hour.
Forecasters say western Wisconsin could get thunderstorms Wednesday afternoon – and isolated storms are possible Wednesday night in the southern part of the Badger State.
The Weather Service says of most of Wisconsin could see rain on Thursday, before clear and cooler weather settles in for the weekend.