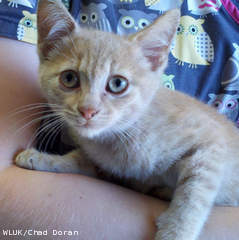 NEENAH, WI (WTAQ) - Neenah police are offering a reward for information to the person or persons responsible for throwing kittens from a moving vehicle last month.
Police say two kittens were rescued after being thrown from the window of a black Jeep Wrangler on Commercial Street July 30th.
Officials say some community members have started a reward fund for information leading to an arrest. The fund is at $125 and climbing.
If you have any information, you can call (920) 886-6000.