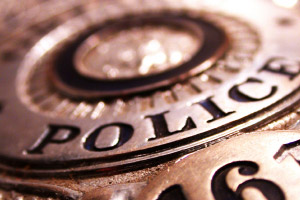 GREEN BAY, WI (WTAQ) - Several people have been taken into custody for questioning involving the shooting death of a Green Bay teen late Tuesday night.
Fox 11 WLUK-TV says Green Bay Police, Town of Oneida Police and Outagamie County Sheriff's executed a search warrant at a home at W661 Fish Creek Road in Oneida.
Green Bay Police began investigating the shooting death of a 15 year old boy just after 11 p.m. at a multi-family home at 1127 Smith Street, east of Webster Avenue just after 11 p.m. Tuesday.
The victim has been identified as Jeremy Teller, an incoming freshman at Preble High School. Lt. Andy Lewis says the boy, didn't live at that address and police don't believe the shooting was random.
Neighbor and key witness Todd Michael-Weathers says there was a party going on in the home that is believed to be Teller's aunts. Police have confirmed that Teller was drinking.
Michael-Weathers says his bedroom is about 20 feet away from where the shooting took place and was settling in for the night when he heard two loud gunshots.
"I got my cell phone, called 911, I ran down the stairs and saw the young gentleman lying on my doorway… he was lying on his side holding his stomach." Michael-Weathers said.
Teller's father Joseph says was shot in the back twice.
Michael-Weathers moved in to help when apparently Teller's brother came to his aid.
"Kind of pushed me to the side, no big deal, and he tried to console his brother. At the time I do believe he was still alive, he was breathing when the police got here."
Michael-Weather says the ordeal kept him up all night, as police were on scene into the morning. "I couldn't sleep all night, just thinking about it, wondering if the kid was going to make it or not."
Police are not releasing any other details about the investigation as to not jeopardize an active investigation.