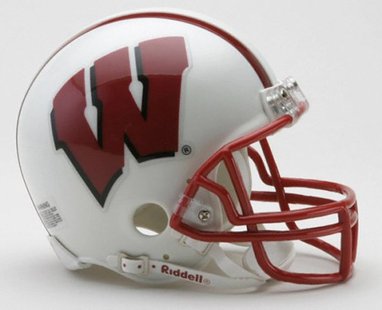 MADISON, WI (WTAQ) - Wisconsin Badgers running back Montee Ball was attacked early Wednesday while walking on the UW-Madison campus.
Witnesses told police that five men assaulted the senior as he was walking on University Avenue around 2:15 a.m. And then they fled south toward the Kohl Center arena.
Police said Ball was knocked to the ground and kicked, and he was treated at a hospital for head injuries and was later released.
Police said it did not appear that Ball knew his attackers, and investigators are treating the case as an unprovoked assault.
Badgers' coach Bret Bielema said the 21-year-old Ball is now being cared for by the UW's sports medicine staff. And he'll continue to be evaluated as the Badgers get ready for their pre-season camp which starts on Monday. Bielema said his concern right now is for Ball's health and well-being. And the coach expects him to make a full recovery.
In a tweet, Ball said he appreciated the fans' support and, "I will be okay … See you guys in September."
Ball was one of five finalists for the Heisman Trophy last season, and he gave up a chance to join the NFL Draft to return for his final year of eligibility.
The attack happened in an area where several incidents of violence have been reported in recent months. The worst was in May, when shots were fired outside two bars and several people were hurt. Police have been boosting its patrols to the area on weekends.