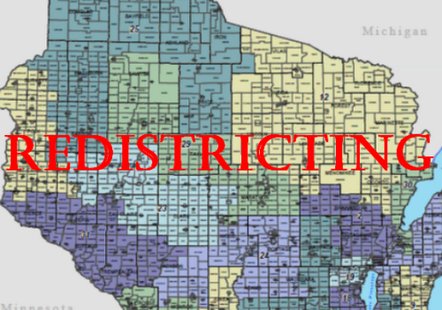 MADISON (WSAU) Newly-released documents show that Wisconsin legislative Republicans talked privately about using the redistricting process to keep conservative incumbents from losing elections. Democrat Mark Miller asked for the documents after he became the Senate's Majority Leader last month – and he released them yesterday. G-O-P leaders have repeatedly said that political gain was not their main goal in redistricting – which is required every 10 years to make sure the districts have relatively equal populations.
In one e-mail, Senate Republican Leah Vukmir of Wauwatosa suggested that at least one Democratic area be taken out of her district. Another report outlined how many districts would be safe for Republicans and Democrats, and how many could go either way at election time. But legislative aide Tad Ottman told the Wisconsin State Journal the chart did not reflect the final breakdown.
Senate Republican leader Scott Fitzgerald said his goal was to re-draw the maps according to the constitutional requirements. But he never said there were not considerations given to incumbents.Assembly Finance chair Robin Vos said his party's leaders always admitted the maps could help the G-O-P, but only marginally.
But Assembly Democratic Leader Peter Barca called the new documents a deceitful "smoking gun" which showed all of the G-O-P's efforts were quote, "political, partisan, and about protecting their power."
The new districts will be used for the first time in the August 14th partisan primaries.