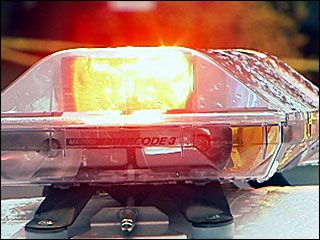 TOWN OF HARRISON, WI (WTAQ) - Sheriff's officials in Calumet County have arrested a man in connection with a stabbing last month.
Authorities say the 18-year-old man was arrested when they executed a search warrant at a home on Roeland Avenue in Appleton.
The stabbing happened at Darboy Community Park July 5. Investigators say a 73-year-old man was out for a walk when a man asked for help finding a cell phone. Together, they went into a wooded area.
Officers say the suspect then stabbed the man once in the back. The victim was able to walk to a relative's house and call 911.
The next week, the sheriff's department released a sketch of the stabbing suspect.
Appleton police and area drug officers helped in the arrest. The suspect's name has not been released.