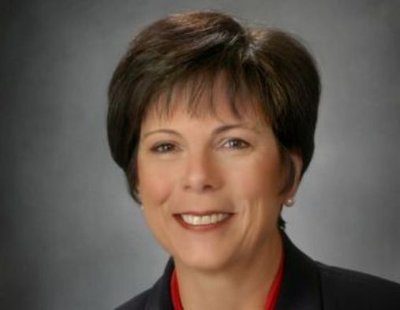 MADISON, WI (WTAQ) - Democrat Kathleen Falk says she's counting on unions and other groups to turn out in droves to vote for her in the May 8th recall primary for governor.
And she also expects a strong vote from women.
Falk brought those groups together for a news conference at the State Capitol Thursday morning. It was an effort to boost her support, after polls showed that Tom Barrett has a sizable lead as the primary winner who would face Republican Scott Walker in June.
Dan Burkhalter, president of the state's largest teachers' union, said his members are being encouraged to vote for Falk. Leaders of the American Federation of State, County, and Municipal Employees vowed to do the same – along with people from the Sierra Club and Emily's List.
Burkhalter said the groups represent hundreds of thousands of people, and they'll have a, "good election day contact."
Barrett spokesman Phil Walzak said his candidate also has a solid statewide coalition.
Falk Thursday refused opportunities to challenge Barrett by name, saying she'd run a "positive campaign."
Wednesday, former Congressman David Obey said Democrats couldn't afford to attack each other, or else they'd lose to Walker.
The state Democratic Party says it will hold a unity rally at the State Capitol on the day after the primary, to zero-in on its goal of defeating Walker.