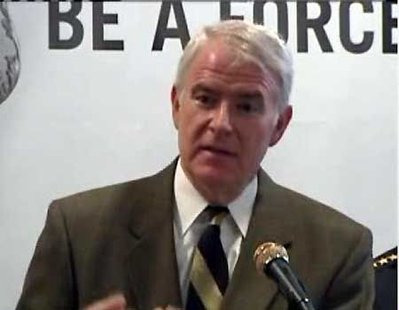 MILWAUKEE (WSAU) With 12 days to go, Milwaukee Mayor Tom Barrett is emerging as the front-runner in the Democratic primary for the governor's recall election.
Charles Franklin, who runs the Marquette Law School poll, says it might be premature to declare Barrett the winner. But as Franklin puts it, "The behavior we're seeing from the candidates certainly supports the notion that Barrett is the front-runner at this point."
Governor Scott Walker and other Republicans have focused their attacks on Barrett. And Falk criticized Barrett publicly for the first time this week, prompting former Congressman Dave Obey to say that the Democratic candidates would engage in a "suicide pact" if they started attacking each other.
A recent survey by the Public Policy Polling firm gave Barrett a 14-point lead over Kathleen Falk – who was the first to enter the race, and was given $3-million in support from unions. Today Falk plans to hold a State Capitol news conference today to discuss the campaign. Falk spokesman Scot Ross says her campaign's own polling shows that she's eight points behind Barrett. And Franklin expects to release another Marquette Law School poll before the May 8 primary.
Secretary-of-State Doug La Follette and Alma Senator Kathleen Vinehout are also running for the right to face the Republican Walker in the June fifth recall final.