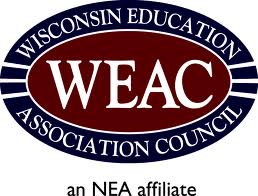 MADISON, WI (WTAQ) - The Democratic recall primary for Wisconsin governor is two weeks from Tuesday.
And the state's largest teachers' union vows to support the voters' choice as Scott Walker's final Democratic challenger.
WEAC has endorsed Kathleen Falk, after she promised to veto any state budget that does not restore the teachers' collective bargaining privileges. But union delegate Russ Young of Oconto said the group also needs to support what he called the more important task of backing whoever wins the Democratic primary. And the union's 1,000 delegates from around the state agreed during its meeting last weekend.
Christina Brey of the teachers' union says it does not represent a change from the group's previous stance. Brey says WEAC still believes that Falk is the best and strongest candidate to defeat the Republican Walker.
But she says the group's highest priority is unseating the governor – and that's a task which will continue beyond the primary day.
Barrett, meanwhile, announced an endorsement Tuesday from Wisconsin's largest police union.