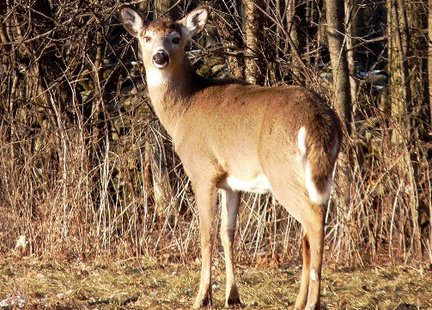 MADISON, Wis. (WSAU) – The state Natural Resources Board will learn more Wednesday about the first wild deer in the far north that was found to have chronic wasting disease.
A female deer near Shell Lake last fall was infected. And D-N-R staffers want the Board to respond by ordering at least 300 deer tissue samples within 10 miles of where the animal was found.
The DNR has also said it's required to ban feeding-and-baiting of deer in all counties within 10 miles. That includes Washburn, Polk, Burnett, and Barron counties.
Until the recent discovery, the only CWD cases in northern Wisconsin involved deer in captive game farms. Hundreds of cases have occurred in the southern third of the state.