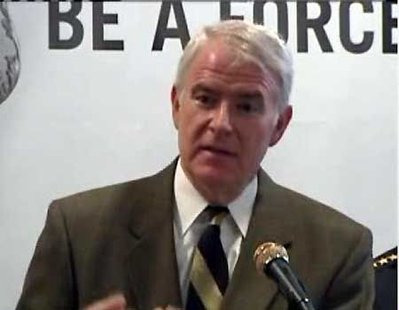 RACINE, WI (WTAQ) - The four Democrats running for governor avoided attacks on each other during a forum Monday night in Racine.
Instead, they took aim at Republican Governor Scott Walker, the main target of the June 5th recall elections.
Milwaukee Mayor Tom Barrett said Republicans fear him the most but he said, "We're all in this together."
Kathleen Falk said she wouldn't spar with Barrett because she has a, "army" that has picked her as the best challenger to Walker. Falk said that with 30,000 job openings on a state Web site, the last thing Walker should have done was cut spending on technical colleges. And she repeated her promise to veto the entire next state budget unless it restores public union bargaining.
Barrett accused the governor and his fellow Republicans of trying to make Wisconsin a right-to-work state, in which private sector employees would join most public workers in not having to pay union dues to work. Barrett said, "They started with public employees to cut off the head – and now, they want to go after the rest of the body."
Secretary of State Doug La Follette said Walker has become a "rock star" to the right wing. La Follette said he has nothing to prove but to move the state forward.
The fourth Democrat, Alma Senator Kathleen Vinehout, slammed Walker on various fronts – including his decision to reject federal funds to set up a health care purchasing exchange under the Democrats' national health reform law.