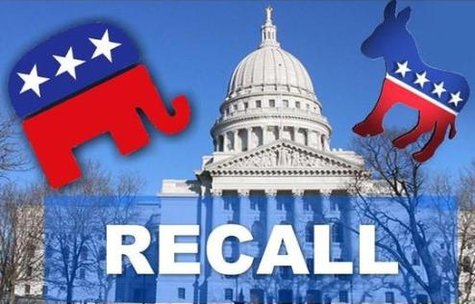 MADISON, WI (WTAQ) - The Wisconsin elections panel voted 6 to nothing Tuesday to let six Republicans run as Democrats in the upcoming recall elections.
The Government Accountability Board rejected a complaint from Democrats who said the fake candidates broke the law, by falsely declaring that they represent the ideals of the party they're running under.
But the state GOP said voters should be the ones to decide that. And Board staff members said the law does not permit the panel to "inquire into the motivations for an individual's candidacy for office."
The GOP planted candidates in the Democratic primaries for governor, lieutenant governor, and 4 Senate seats, to make sure that all 6 general elections will be held at the same time on June 5th.
Republicans were most concerned that their Senate candidates don't have general elections on the same day that hundreds of thousands of Democrats pick their finalist to run against Walker. But it goes the other way, too.
The Board allowed a veteran Capitol protestor to run as a Republican in the governor's recall primary.
Arthur Kohl-Riggs said he was only running to make sure that Republicans vote for Walker in the May 8th primary – so they won't cross over and try to pick a weak Democratic finalist to run against the governor.