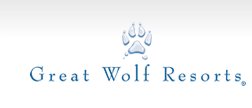 MADISON, WI (WTAQ) - A Madison-based indoor waterpark chain is one step closer to canceling a previous buyout offer, after getting a bigger one.
Great Wolf Resorts said Monday morning it received a committed offer from the Denver equity firm of KSL Capital Partners to buy the company for $7 a share. That's 75 cents more than the offer it made recently.
Great Wolf had received a smaller offer in early March from Apollo Global Management for $5 a share. And Monday morning, Great Wolf said it planned to terminate the original agreement with Apollo.
But the firm cautioned that there's no assurance a deal will be made with KSL – and the new offer is due to expire late Thursday afternoon.
Earlier, Great Wolf agreed to adopt a shareholders' rights plan to prevent hostile takeovers. The deal called for Great Wolf to pay Apollo up to $7 million if the firm accepts a superior offer – and the KSL offer is deemed to be superior.
Great Wolf operates 11 waterpark resorts around the country, including one in Wisconsin Dells.