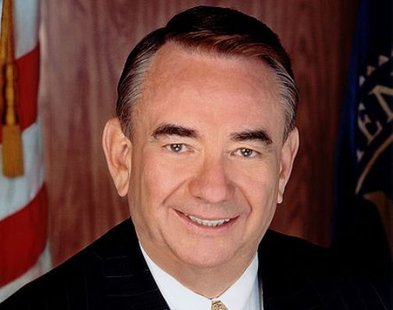 MADISON, WI (WTAQ) - Tommy Thompson still has a lot of friends from his days as Wisconsin's governor.
Seven governors from other states who served with Thompson announced their endorsements for him Wednesday morning in the U.S. Senate race. They include Tom Ridge of Pennsylvania, Dirk Kempthorne from Idaho, Mike Leavitt of Utah, Frank Keating of Oklahoma, Bill Graves of Kansas, Bill Weld of Massachusetts, and John Engler of Michigan.
Thompson said all those governors, "fought to ensure that states were on the forefront of innovation that empowered people, not the federal government."
Thompson said Washington is "broken." And if he's elected to the Senate, he'd work to reduce the federal government's role in people's lives and, "give states more freedom to chart their own path towards prosperity."
Thompson is 1 of 5 Republican candidates for the Senate to be given up by Herb Kohl. The others are Jeff Fitzgerald, Mark Neumann, Eric Hovde, and physical therapist Kip Smith.
The winner of the August primary will face Democrat Tammy Baldwin for the Senate seat in November.