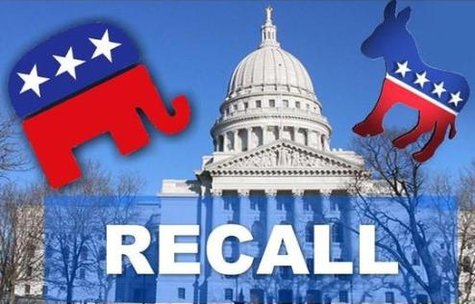 MADISON, WI (WTAQ) - Democrats only need to gain one Senate among the four that are up this spring to regain control of the upper house.
And a full field of Democrats filed by Tuesday's deadline.
Fort Atkinson photographer Lori Compas and fake Democrat Gary Ellerman filed to try and unseat Senate Republican Leader Scott Fitzgerald of Juneau.
Former Senate Democrat John Lehman of Racine and fake Democrat Tamra Varebrook filed to try and recall Racine Republican Van Wanggaard.
Former Assembly Democrat Kristen Dexter of Eau Claire and fake Democrat James Engel filed to try and defeat Chippewa Falls Republican Terry Moulton.
Wausau Assembly Democrat Donna Seidel goes up against fake Democrat Jim Buckley, with the winner to face Assembly Republican Jerry Petrowski. Petrowski is running for the Senate seat given up by Wausau's Pam Galloway, who was targeted for recall before she stepped down last month.