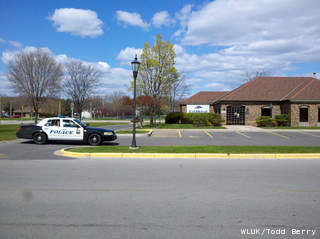 GREEN BAY, WI (WTAQ) - Green Bay police are investigating a bank robbery Monday afternoon on the city's east side.
Authorities say it happened around 12:35 p.m. at Bank Mutual, 2370 East Mason Street.
Two suspects went into the bank, one armed with a gun, the other with a knife. They got away with an undetermined amount of cash.
Both robbers were seen driving away in an older, rusty pickup truck.
No other information is available at this time.